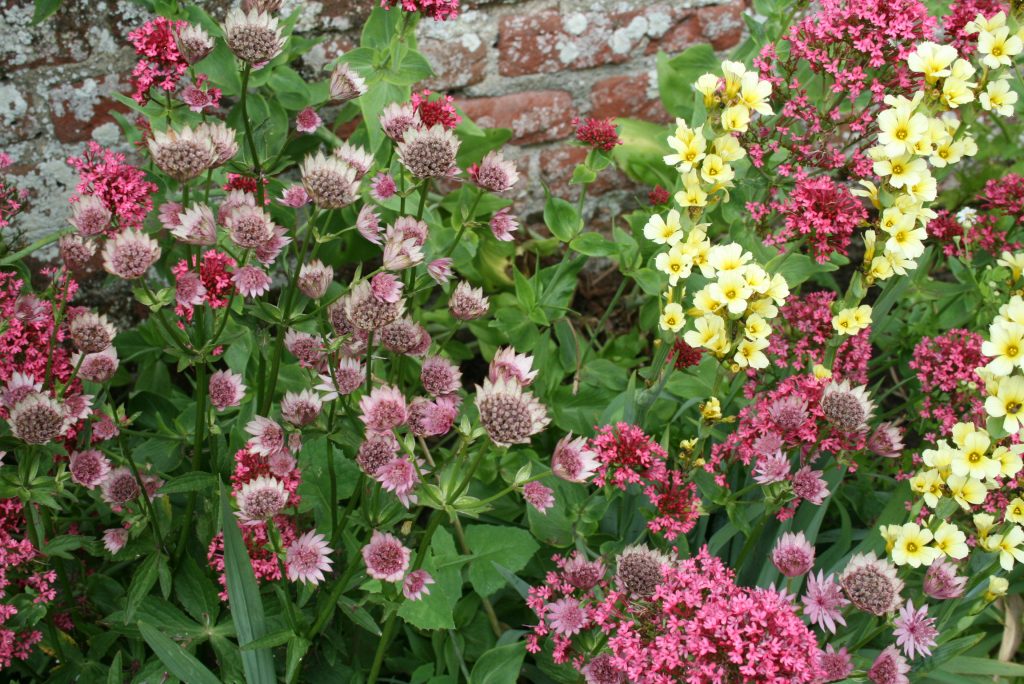 Whether you have a small front garden, several acres, a few containers, or just want some good advice, I can help you discover and create the best results to suit you, your budget and your site. A garden is as individual as its owners, and I will work with you at every stage of the design process to ensure that your garden is just what you want.

I offer individually tailored advice, ideas, plans and plant lists charged by the hour, or can provide a free quotation for more traditional design packages which might include detailed site surveys, drawings and A1 or A2 size design concepts, construction and/or planting plans. Alternatively, you might simply want help with planning an area of your garden, making it easier to manage, designing a new patio, changing the layout, or deciding which plants to grow.
My design style is led by your needs, and all my garden design plans are hand drawn. This doesn't actually make the process more expensive than CAD, and with a full design package means you'll have several copies of original, functional and high quality artworks and plans to keep. As part of this type of design journey, I can also create sketch plans and layouts, 3-D drawings, 'mood boards' showing plants and features, and use photos of the existing site with hand drawn and coloured overlays to show how the new design will work.
Some clients prefer a less formal and more inexpensive approach, and working on an hourly basis, often from photographs and in discussion with you via phone and email, I can produce smaller, easy-to-use sketches to help you in planning and visualising a new garden layout.
Whichever approach you choose, the process of creating plans for your new garden involves discussion with you at every stage to ensure that your personal style and taste are reflected in the final design, and in some cases I'll work with you on the site to develop a layout in situ, to make sure that the new design succeeds in practice – not just on paper.
 I can also advise on problem areas of your garden, provide lists of suitable plants and help with decisions such as where to site new elements, e.g. a pond, patio or paths.
Many people are keen to establish an organic fruit and vegetable growing area as part of their garden. I can help with advice on how to prepare your site and care for the soil, select the best plants to grow throughout the year, identify and work with any problems, and can supply plans of what to grow for year-round food production.
Follow-up advice about maintenance is available, and as an additional service I can help you discover how to look after your new garden, to keep it looking its best during every season of the year. I also offer gardening lessons, and gift vouchers.

Rates, examples of work, and further details on application. I hold full Public Liability and Professional Indemnity Insurance.