Covid update
In these times of uncertainty, my priority is to continue providing advice and consultations on all aspects of gardening, design and garden planning. I can also help you with plans for growing fruit and vegetables and supply planting lists and crop rotation plans which will help you make the most of your garden or allotment for growing a supply of food all year round. As before, I am also available to answer queries re any garden problems. Advice is being given via email/phone or in your own garden, so please contact me for further details.
For the time being, consultations are being offered outdoors at sites within fifteen miles of my home (others by discretion). Following government guidelines, full social distancing will be observed.

More about me
I am a garden designer, consultant, speaker, organic gardener and writer based in Norfolk. I offer a full garden design service, advice on all aspects of gardening, gardening lessons in your own garden, gift vouchers, and have many years' experience of giving talks, teaching, broadcasting and creating beautiful gardens.
In my work as a garden designer and consultant, I offer individual solutions for complete sites or specific areas, ranging from the smallest courtyard to larger landscapes. Trained in horticulture, permaculture and formal garden design (which I have also taught), I hold a BA(Hons) degree in Typography and Graphics, have had many years' experience as a professional gardener, and obtained the RHS Level 2 in Horticulture with Distinction. I went on to teach this course for several years at Easton College, alongside the Level 2 qualification in Organic Horticulture, and was also a part-time tutor for various related topics.

Whether you would like a full redesign, or simply want help with deciding what to do with a problem area of your site, I can work with you to find the best outcome. I can supply planting and construction plans, plant lists, as well as helping you to source suitable plants (depending on current availability). I also offer practical gardening advice for anyone who would like to know how to get the most from their outdoor space, and am available for gardening lessons. Gift vouchers for lessons and advisory sessions are also available.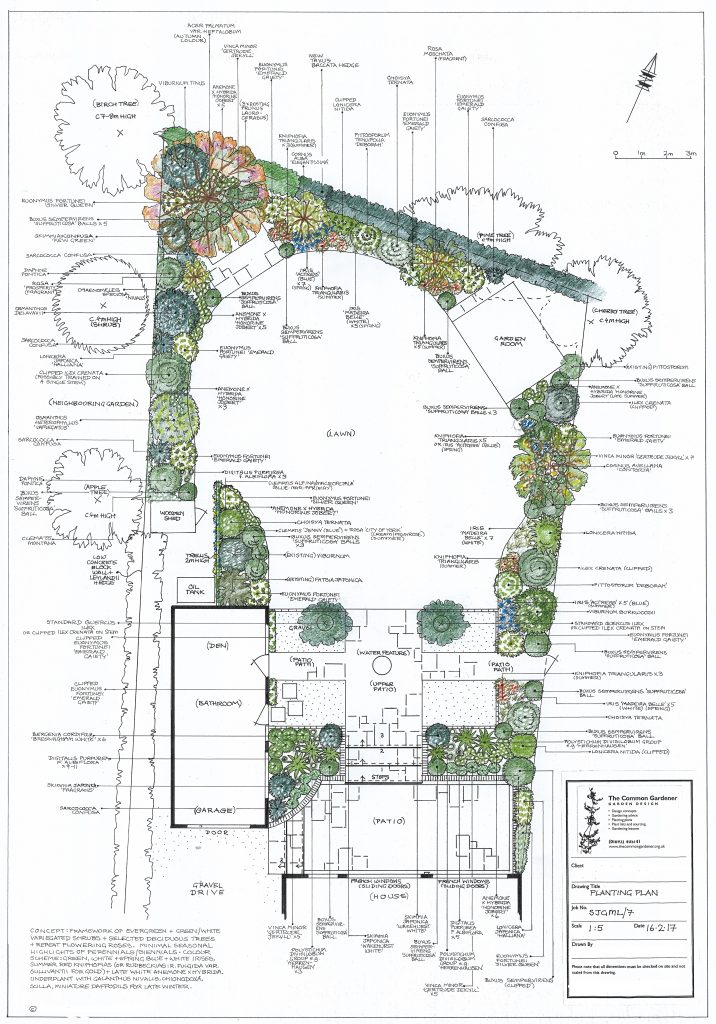 I am well-known for my range of illustrated talks for horticultural groups, the WI, county Gardens Trusts, historical societies and the U3A. I have also delivered courses for organisations including the Norfolk Wildlife Trust and the National Trust, taught at Easton College and was a popular tutor with the W.E.A. for many years.
 "Brilliant course, made really enjoyable by excellent tutor steeped in knowledge of her subject and passion for gardens – her enthusiasm is catching and a breath of fresh air."  (D.S., student on my course, 'Beyond the Potting Shed: a Social History of the English Kitchen Garden')
From 2004-09, as a member of BBC Radio Norfolk's gardening team, I took part in weekly broadcasts and a telephone phone-in, including live coverage of the RHS Chelsea Flower Show. Since 2008, I have been writing monthly features for Archant's 'Let's Talk' magazine, and am their horticultural correspondent.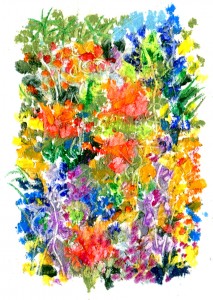 (All images on this website are copyright, and not for reproduction. Thank you)